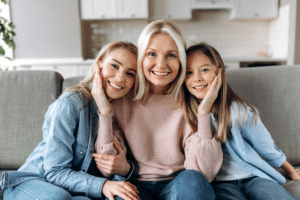 Best Dentist in Kaysville
A truly transformative dental experience. Have you been searching for a dentist near me or new to the Kaysville area, come to Kayscreek Dental! Kayscreek Dental is the best dentist in Kaysville. We offer top-notch care, utilizing the latest technology and equipment. Our friendly and knowledgeable staff help to create a welcoming and comfortable atmosphere. Our office is conveniently located right off of N. Flint Street in Kaysville. Dr. Eric Nelson is the lead dentist at Kayscreek Dental. He is a highly experienced and skilled dentist who is dedicated to providing the highest quality of care to his patients. He takes the time to listen to each patient's individual needs and takes a personalized approach to treatment. He is also very knowledgeable about the latest advancements in dentistry and is always up to date on the latest technology and techniques. With Dr. Eric Nelson at the helm, Kayscreek Dental is the best dentist in Kaysville. Schedule an appointment today.
Give us a call at 801-877-1116 or fill the form out below to schedule an appointment!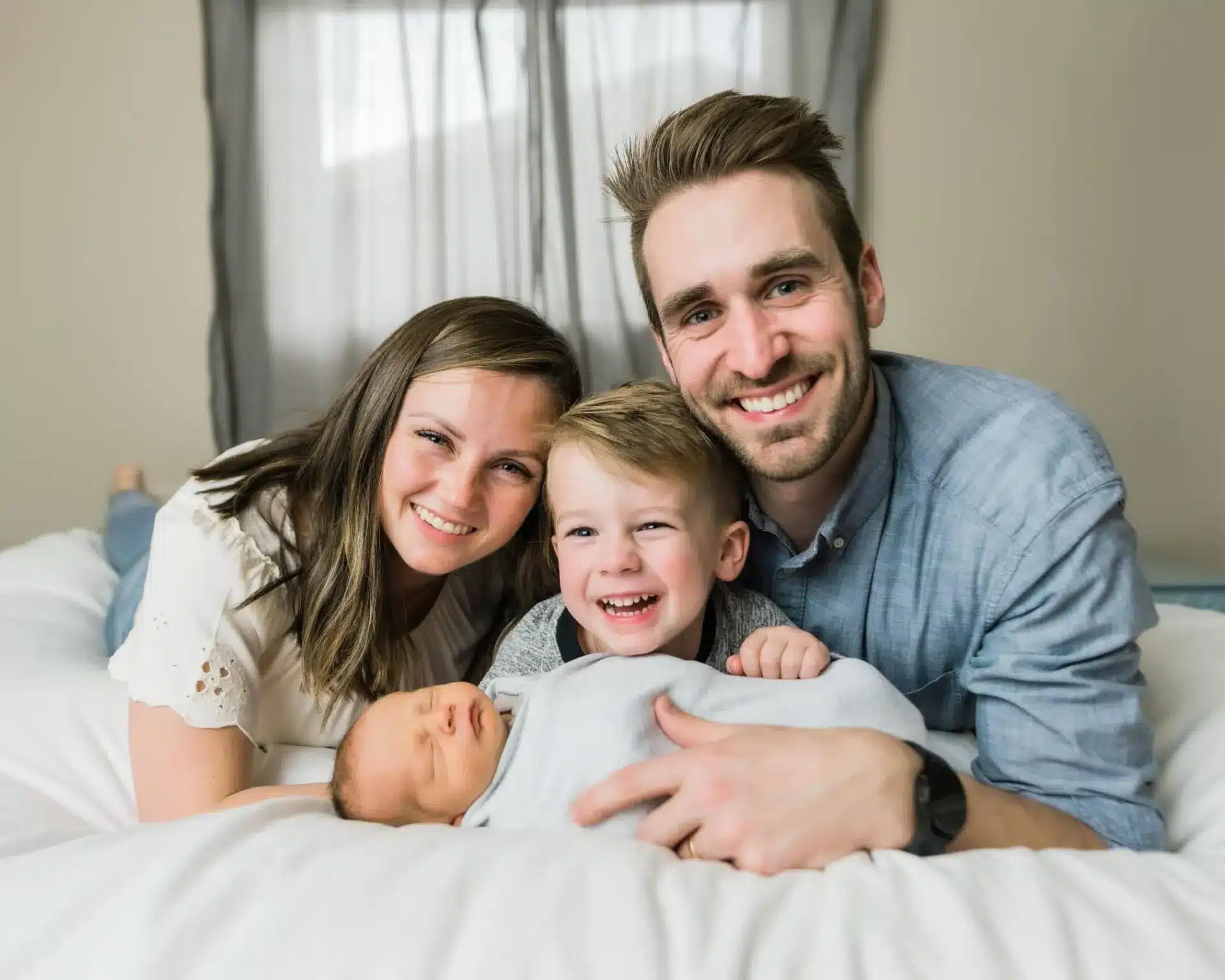 Dr. Nelson is a graduate of the University of Utah School of Dentistry as well as Brigham Young University, where he received his B.S. in Molecular Biology. (You must be wondering how he could attend BOTH of those institutions.) Giving every patient who walks through his doors an incredible dental experience is his passion. He spends time with his patients so they can get to know him and feel at ease. He takes pride in staying up to date on the latest dental procedures, books, and technology in order to provide the best dental care possible. Dr. Nelson is happily married to his bright and talented wife, Morgan, and the couple enjoys spending time with their lively son Callum and new family member, Wesley.
Dr. Nelson discovered that many families lack the resources to buy school supplies for their children while looking for ways to give back to the Davis County community. Dr. Nelson and the Davis School District collaborated to find a solution to this problem. Every new patient who makes an appointment with Dr. Nelson at Kayscreek Dental will receive a backpack full of school supplies, which will be given to a Davis School District student who is in need.
Our Dental membership program is designed to provide access to quality care at an affordable price. With our membership program discounts (on our fee schedule), you save on cosmetic procedures, implants, crowns, extractions, and Invisalign. JOIN OUR PRACTICE DENTAL MEMBERSHIP PROGRAM. Receive annual preventive dental care and up to 20% off additional dental services for as little as $1 per day.
In House
Discount Plan
Single
Membership
+ More
In House
Discount Plan
Dual
Membership
Two oral cancer screenings
+ More
Don't Take Our Word For It!
Hear From Actual Patients.
Brandt Sweet
January 18, 2023.
Kayscreek Dental is awesome! Great staff. I had an issue with a front tooth. The first dentist office I visited just wanted to pull it and replace it with an implant. Dr. Nelson was able to save my tooth and the best part saved me thousands in the process. Will be using Kayscreek Dental for the foreseeable future.
Jessica Payne
January 17, 2023.
Knowledgeable and kind dentist and hygienists. I highly recommend Kayscreek!
Brittany Arbuckle
January 17, 2023.
Always impressed with everyone at Kayscreek Dental! Dr. Neilson is amazing! We will definitely be going back!
Derek Hill
December 20, 2022.
I have loved coming to Kayscreek! They take great care of you and are great to work with!
Sally Steed
December 6, 2022.
Absolutely loved my experience with Dr. Nelson and his staff – first class! I contacted them as a new patient on the weekend with an emergency and heard back in less than 15 minutes and had me fit me in quickly. The entire experience was so positive and the service is second to none. Great doctor, great staff!
Melanie Salmon
November 30, 2022.
Great staff and friendly atmosphere!
Emma Allred
November 28, 2022.
I've really enjoyed going here! Dr. Nelson is friendly and doesn't treat you like just a number-he's quite nice and personal. Everyone who works here is kind and efficient. Bonus points: the office itself is bright and chic—no brown, no fish tanks, no added trauma (country music).
Anza AmRhein
November 28, 2022.
Kayscreek dental is great. Dr. Nelson and the entire staff are knowledgeable and do an amazing job. Highly recommended!
Steven Bautista
November 17, 2022.
Best place ever I highly recommend.. very professional.