The Importance of General Dentistry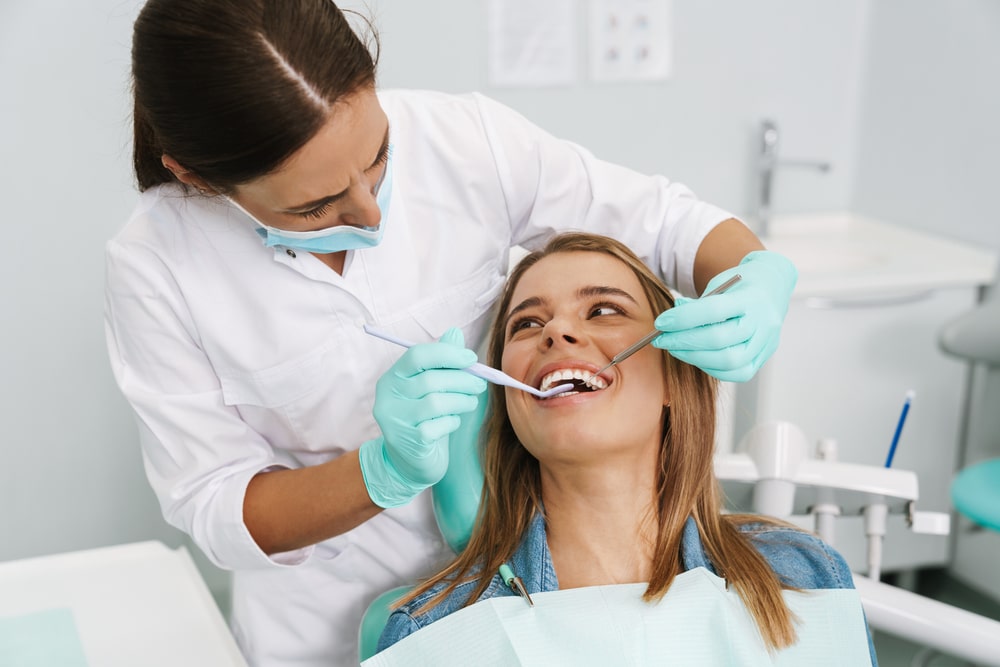 Welcome to Kayscreek Dental, where we believe in the importance of general dentistry for maintaining optimal oral health. At our practice, we understand that a healthy smile is not just about making your teeth look good. It's also about keeping your teeth and gums healthy, which can positively impact your overall health. Dr. Eric Nelson and his team are excited to show you why Kaysville general dentistry is vital for oral health, what it entails, and why you should prioritize it.
General dentistry refers to the regular and ongoing care of your teeth and gums. Most people are familiar with This type of dental care, such as:
Routine Cleanings –

Routine cleanings at Kayscreek Dental can help keep your teeth and gums healthy and prevent more serious dental issues. With the latest technology and experienced professionals, you can trust Kayscreek Dental to provide a thorough and gentle cleaning tailored to your specific needs. Say goodbye to plaque buildup and hello to a brighter, healthier smile with routine cleanings at Kayscreek Dental.

Dental Checkups –

Regular dental checkups are vital to maintaining good oral health, and Kayscreek Dental is the perfect place to take care of your teeth. Many people underestimate the importance of regular checkups, but the truth is that they help catch minor problems before they become significant issues. At Kayscreek Dental, you'll be in good hands with our experienced and attentive staff, who will ensure your teeth are thoroughly cleaned and examined. Plus, with the latest technology and techniques, you can rest assured that you're receiving top-notch care. Don't neglect your oral health – book your next appointment at Kayscreek Dental today.
One of the biggest reasons to prioritize general dentistry is to prevent tooth decay and gum disease. These are common dental problems, and they can have severe consequences if left untreated. Tooth decay can cause cavities, abscesses, and even tooth loss. Gum disease can lead to bone loss, which can destabilize your teeth and cause them to fall out. Good oral hygiene habits, regular dental checkups, and routine cleanings can help prevent these problems.
Another important aspect of general dentistry is oral cancer screenings. During your routine checkups, Dr. Nelson will examine your mouth for signs of oral cancer, which can be life-threatening if not caught early. Early detection is critical, as treatment is most effective when we can detect signs of cancer in its earliest stages. We will also ask you questions about any changes or problems you are experiencing with your teeth or gums, which can help catch other dental issues early.
General dentistry can also help you maintain good oral hygiene habits. During your routine cleanings, your dental hygienist will remove any plaque or tartar buildup on your teeth, which can help prevent cavities and gum disease. They will also guide you on improving your brushing and flossing habits and may recommend specific products to help you better care for your teeth and gums.
Finally, prioritizing general dentistry can also save you money in the long run. Preventive care is much less expensive than restorative care. Restorative care involves fixing problems that routine cleanings and checkups help prevent. By investing in oral health with regular dental visits, you can avoid more costly and invasive dental procedures.
At Kayscreek Dental, we are committed to providing our patients with the highest quality dental care possible. General dentistry is essential to maintaining good oral health and should be a priority for everyone. 
General dentistry aims to prevent oral health issues before they develop, diagnose, and treat them as early as possible. That way, you can avoid more extensive and costly dental procedures down the line. 
In addition to general dentistry, we offer cosmetic dentistry, restorative dentistry, and even emergency dentistry in Kaysville, Utah.
We encourage you to contact us or to schedule regular checkups and cleanings with us and to take good care of your teeth and gums at home. With good oral hygiene habits and routine dental care, you can enjoy a healthy and beautiful smile for a lifetime. Thank you for choosing Kayscreek Dental as your dental care provider.
Monday                8AM – 6PM
Tuesday               9AM – 5PM
Wednesday          8AM – 2PM
Thursday              9AM – 5PM
Friday                   Closed
Saturday              Closed
Whatever "it" is, we want to hear it. Whether you need more information on our services, want us to reach out to your community, or just have a killer oral hygiene tip to share, this is the place to let your voice be heard.