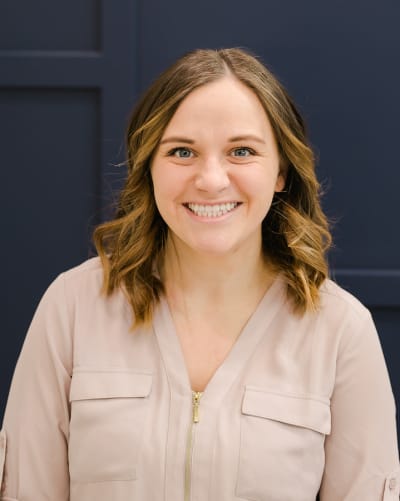 Courtney Beck
Courtney Beck is our front office manager at Kayscreek Dental. She has been in the field for 5 years now, and loves all things dental. Courtney has a degree in business management from Strayer University and is ready to help our office be the most comfortable place for any patient who walks in.
Courtney has been married for about 3 years. She met her husband Brandon in Provo, UT while both at school. Together, they have one little girl named Elsie who is the light of their lives! And she definitely keeps them on their toes. Courtney is originally from Utah and plans to be in Davis County for the foreseeable future.
When not at the office, Courtney loves to watch soccer, hit the gym, and play with Elsie as much as possible. You can also catch her sneaking a treat over at Berry Station (BIG fan of frozen yogurt).
One of Courtney's biggest goals in the dental field is to help educate patients. Everyone knows the struggle of not understanding an insurance plan or maybe they have an extra question about treatment and why it is necessary. Courtney loves to sit down with a patient and walk through all questions, one by one, and help make this area of life just a little bit easier.