What's Healthier About Straighter Teeth?
Many people want to straighten their teeth but are opposed to the idea of traditional metal braces. Consequently, a lot of our patients have heard about clear aligners's invisible braces but are unsure if they are right for them. Clear aligners, believe it or not, can treat a wide range of tooth misalignment issues and is one of the best options for our Kaysville patients.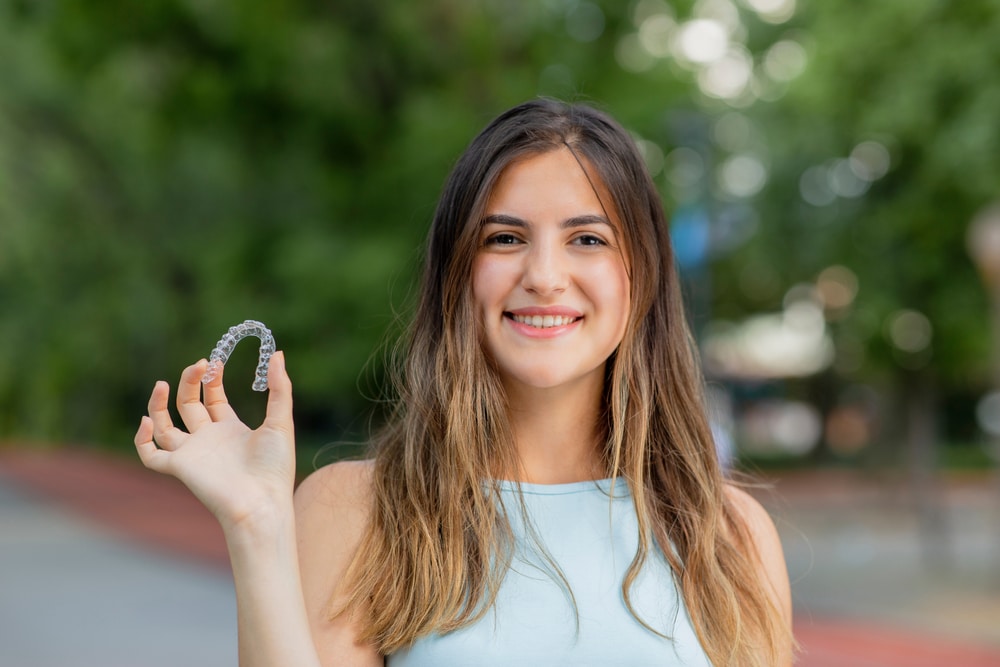 How Clear Aligners Works
Each custom tray from clear aligners is designed to be worn for two weeks before being replaced with an updated set. Your teeth are gradually and delicately guided into new positions with no more force than is used with traditional braces.
You may notice a difference within just a few months of beginning treatment. The key is to wear your trays on a regular basis. Take them out only to brush and floss your teeth or during meals. If you don't wear them, you not only prolong the treatment process but you also risk reversing your progress.
Benefits of Clear Aligners
Even though tooth enamel is the hardest material in your body, your teeth must fit together properly to withstand continuous use. Tooth wear can occur if teeth bite together incorrectly. This could result in damage to dental work, TMJ disorder, broken teeth, or premature tooth wear. Misaligned teeth also increase the risk of gum disease and tooth decay, but you can improve the efficiency of your daily oral hygiene routine by straightening your smile with clear aligners.
Candidates for Clear Aligners
Adults and teens with mild to moderate tooth misalignment, crowding, or gapped teeth are the best candidates for clear aligners. Screening for gum disease and decay is important because treatment could be postponed if an infection is present.
Thinking of Getting Clear Aligners?
Schedule a consultation with Dr. Nelson to find out if clear aligners is right for you. We look forward to your visit.
Monday                8AM – 6PM
Tuesday               9AM – 5PM
Wednesday          8AM – 2PM
Thursday              9AM – 5PM
Friday                   Closed
Saturday              Closed
Whatever "it" is, we want to hear it. Whether you need more information on our services, want us to reach out to your community, or just have a killer oral hygiene tip to share, this is the place to let your voice be heard.