Reclaim Your Smile With Implant Dentistry
Modern dental implants allow you to make a long-term investment that restores missing teeth in a way that looks and feels natural. Implant dentistry in Kaysville offers complete implant therapy in a single, convenient location.
We provide a variety of solutions based on your oral health needs and personal goals, ranging from traditional implant therapy to mini dental implants.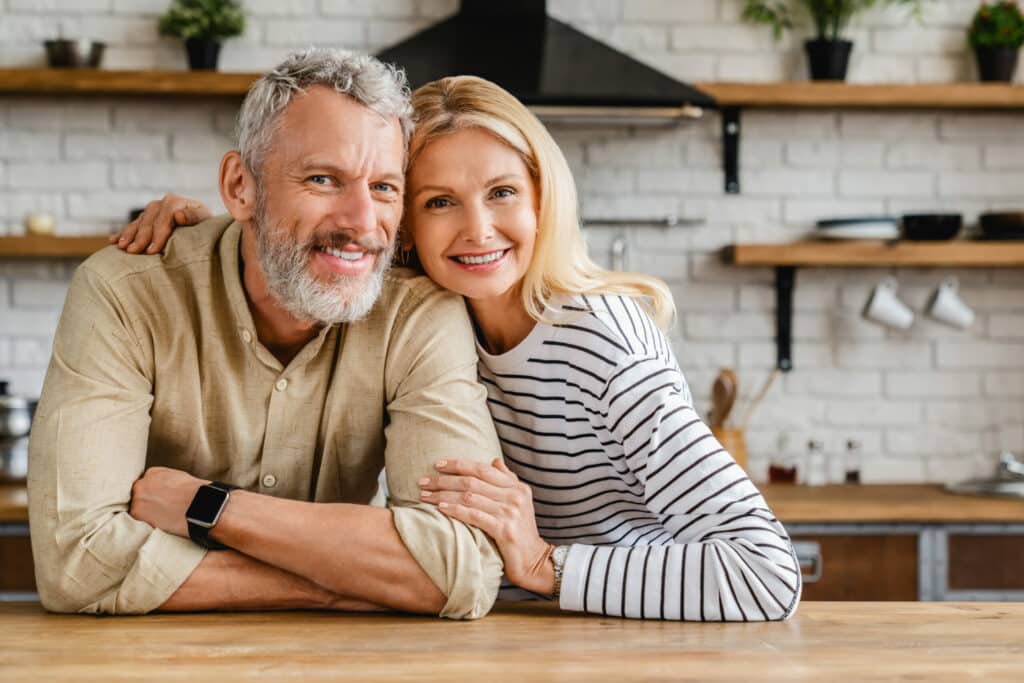 Benefits of Dental Implants
Dental implants have a significant advantage over traditional types of tooth replacement, including the benefits of an investment that is:
Built to last a lifetime
Non-invasive to neighboring teeth
Capable of restoring as few or as many teeth as required
High predictability
Stronger than natural teeth
Beneficial to your mouth's overall function
Favorable to your natural facial profile
Types of Dental Implants in Utah
Dental implants are titanium-based biocompatible devices that serve as "roots" to your new "tooth." They are surgically implanted into your bone, just like a natural tooth would be. Once installed, they serve as the foundation for a fixed restoration to be placed on top. Our most popular implant restorations include:
Single Tooth Implants
Individual dental implants are combined with single porcelain crowns to replace missing teeth. If you are missing a single tooth or if your missing teeth are dispersed throughout your mouth, an individual implant could be the solution.
Full-arch Implants
An implant-supported prosthesis known as an All-on-4 can be used to replace all of your teeth at once. Implant secured overdentures are another option. Your restoration may be permanently anchored in place or removable, depending on the type you choose. Even if you need more implants for added stability, creating a fixed All-on-6 configuration is an option.
Mini Implants
Mini dental implants are an implant option for people who only require the replacement of one or two teeth but have limited spacing or bone support. Mini implants are smaller and more slender than traditional dental implants, and they can be placed in a single appointment.
Schedule Your Consultation
Contact Kayscreek Dental today to learn more about the benefits that dental implants have to offer your smile.
Monday                8AM – 6PM
Tuesday               9AM – 5PM
Wednesday          8AM – 2PM
Thursday              9AM – 5PM
Friday                   Closed
Saturday              Closed
Whatever "it" is, we want to hear it. Whether you need more information on our services, want us to reach out to your community, or just have a killer oral hygiene tip to share, this is the place to let your voice be heard.