Emergency Dental Services
Get The High-Quality Dental Care You Deserve
We understand that dental emergencies can happen at any time and without warning. We are here to provide you with timely and effective emergency dentistry services in Kaysville, UT, to help restore your dental health and get you feeling better as soon as possible. We offer a wide range of emergency dentistry services and are committed to providing prompt and effective dental care in cases of emergency.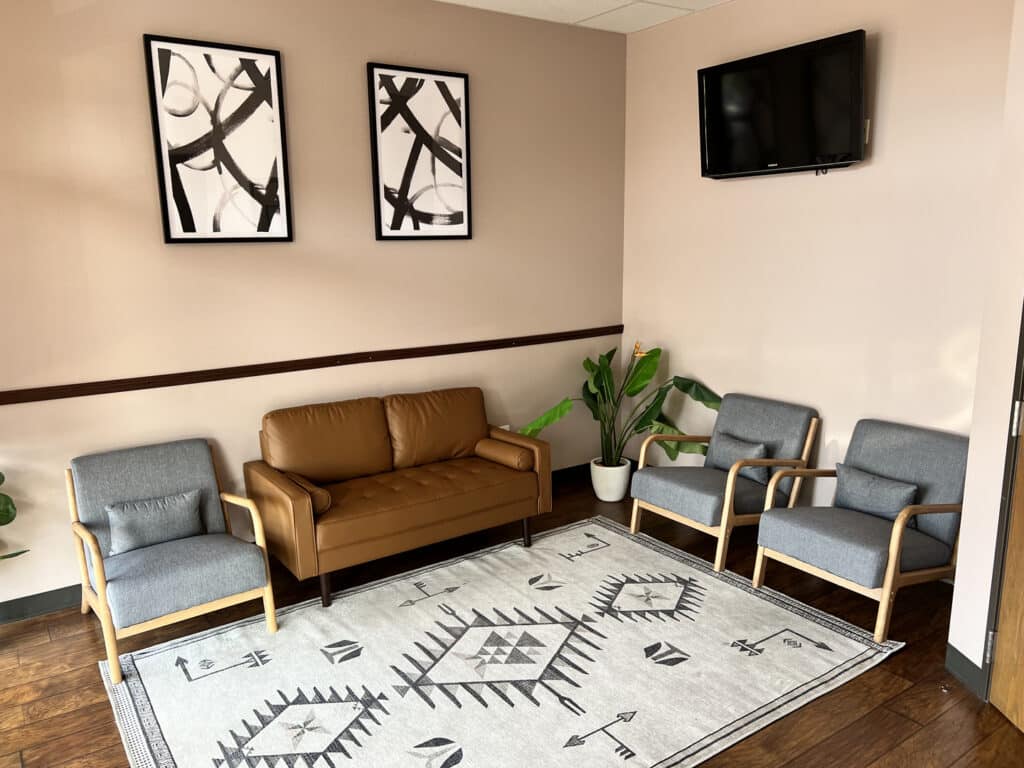 What is Emergency Dentistry?
Emergency dentistry is a specialized field that focuses on providing dental care for patients requiring immediate attention for a dental issue. This type of dental care may include treating toothaches, injuries, or other dental complications that need attention asap. Emergency dentists are available to provide same-day appointments and treatment for dental issues that cannot wait until regular office hours. Emergency dentists, like Dr. Nelson, are trained to provide quick and efficient care to help alleviate pain, reduce infection, and restore the health of the patient's mouth as quickly as possible.
What is a Dental Emergency?
A dental emergency is any situation that requires immediate dental care to prevent serious harm or damage. Examples of a dental emergency include a toothache that is causing severe pain, a broken or chipped tooth, an abscess or infection that is causing swelling, or trauma to the mouth or face that is causing bleeding. In any of these cases, seeking immediate attention from Dr. Nelson is essential.
At Kayscreek Dental, we are available to provide emergency dental treatment when you need it most. We offer a comprehensive range of emergency services, including: 
Emergency Dental Exams: We offer emergency exams to diagnose the cause of your pain and determine the best course of treatment.
Emergency Tooth Extractions: If your tooth is causing you pain or is too damaged to be saved, we can perform an emergency extraction to relieve your discomfort and prevent further damage.
Emergency Root Canals: If you have an infection at the root of your tooth, an emergency root canal can be performed to prevent further damage and restore your dental health.
Emergency Fillings: If you have a cavity or a crack in your tooth, we can do an emergency filling to seal the tooth and protect it from further damage.
Emergency Crowns: If your tooth is too damaged to be saved with a filling, an emergency crown can be placed to protect it and restore its function.
Emergency Dental Trauma: If you have suffered a dental injury, we can provide emergency treatment to repair any damage and restore your smile.  
What to do in a Dental Emergency
When experiencing a dental emergency, it is crucial to seek immediate attention. First, contact Dr. Nelson at Kayscreek for an emergency dental appointment, or if it is after hours, call your local emergency room and request to speak to the dentist on call. 
It is best to bring a list of any medications you are taking and a description of the emergency. Be sure to follow all instructions provided and take any medications prescribed. If possible, apply a cold compress to the affected area to help reduce swelling and pain.
Emergency Dentistry in Kaysville, UT
If you are experiencing a dental emergency, please do not hesitate to contact us. Our team will schedule an appointment as soon as possible. We understand that these situations can be highly stressful, so we strive to provide the best care to help you feel comfortable and relaxed.  
If you have any questions or concerns about our emergency dental services, don't hesitate to contact us. We look forward to helping you get the care you need!
Monday                8AM – 6PM
Tuesday               9AM – 5PM
Wednesday          8AM – 2PM
Thursday              9AM – 5PM
Friday                   Closed
Saturday              Closed
Whatever "it" is, we want to hear it. Whether you need more information on our services, want us to reach out to your community, or just have a killer oral hygiene tip to share, this is the place to let your voice be heard.