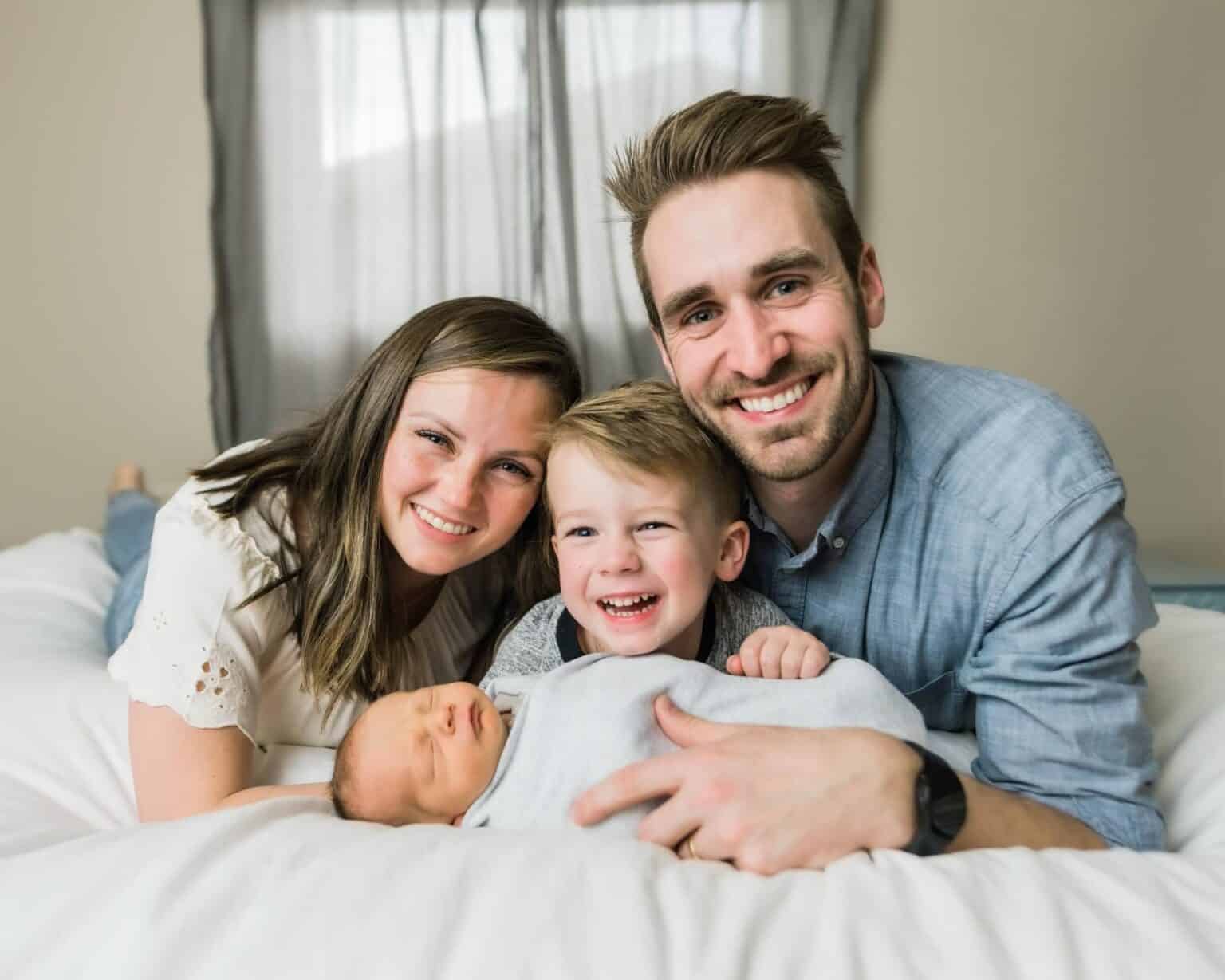 Dr. Nelson is a graduate of both Brigham Young University, where he earned his B.S. in Molecular Biology, and the University of Utah School of Dentistry. (I know, how could he go to BOTH of those schools, right?) His passion is giving every patient an amazing dental experience when they come through his doors. He spends time with his patients to allow them to feel comfortable and get to know him. He takes pride in keeping up with current dental treatments, literature, and technology that allow him to offer the best dental care possible. Dr. Nelson is married to his intelligent and talented wife, Morgan, and they love spending time with their energetic son, Callum and addition to the family: Wesley! When Dr. Nelson is not busy with his office or enjoying time with his family, he tries to find ways to slip in some sports. Which sports, you ask? Well, you name it; he will give it a whirl. Dr. Nelson enjoys running, biking, football, basketball, frisbee, soccer, hiking, pickleball, racquetball, spike ball and even the occasional game of golf, not to mention all the sports he enjoys watching.
An area of his life that he is passionate about is giving back to his community. Dr. Nelson was raised in a family that prioritized education. They always provided him with tools necessary to succeed in school. Back to school shopping was a highlight for him because he loved picking out his notebooks, pencils, pens, crayons, and backpacks. When Dr. Nelson searched out ways to give back to the Davis County community, he found that many families do not have the ability to provide school supplies to their children. To help rectify this issue, Dr. Nelson partnered with Davis School District. For EVERY new patient that comes in to see Dr. Nelson at Kayscreek Dental, his office will provide a backpack's worth of school supplies for a student in need in Davis School District.
Monday                8AM – 6PM
Tuesday               9AM – 5PM
Wednesday          8AM – 2PM
Thursday              9AM – 5PM
Friday                   Closed
Saturday              Closed
Whatever "it" is, we want to hear it. Whether you need more information on our services, want us to reach out to your community, or just have a killer oral hygiene tip to share, this is the place to let your voice be heard.