Get Straighter, Whiter Teeth With Dental Veneers
Dental veneers are one of the most comprehensive and aesthetically pleasing solutions for modern smile makeover treatments. When it comes to achieving a "Hollywood smile," the various dental veneer types and applications available can help make your vision a reality. Our Kaysville veneers cover the natural teeth behind them, giving you an instantly straighter, whiter smile that you'll be proud to show off in public.
The majority of our smile makeover clients receive enough dental veneers to cover all of the visible teeth in their "smile zone." Typically, 6-8 permanent veneers are placed across their upper front teeth. Lower teeth are less likely to require veneers because of the way they bite against your upper teeth (plus, they are less visible when speaking or smiling.)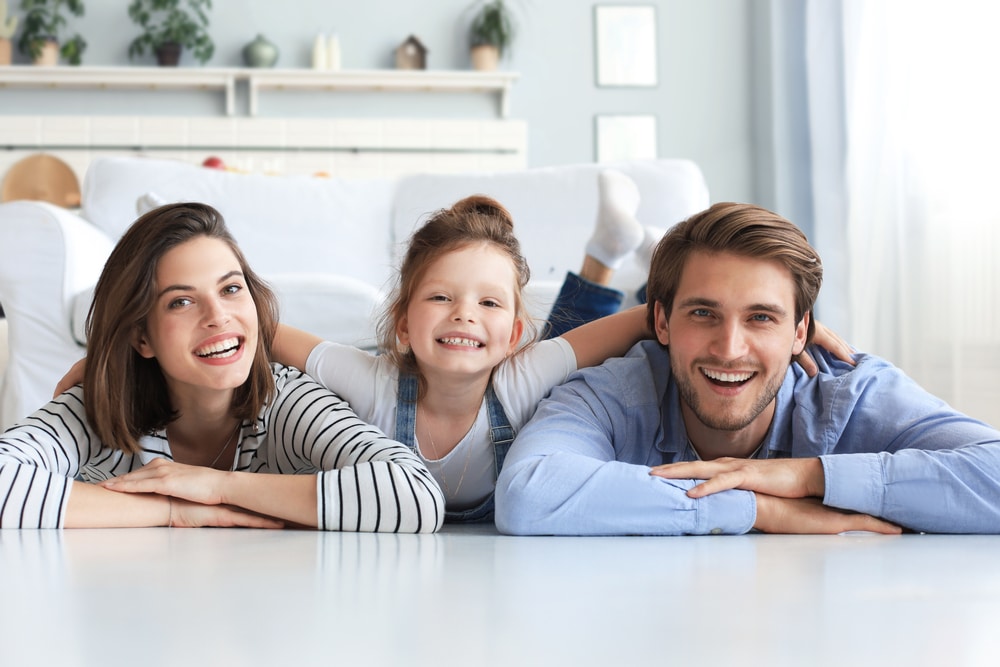 Benefits of Dental Veneers
Although veneers are minimally-invasive, they can significantly improve the appearance of your smile. If you are dissatisfied with the color or shape of your tooth enamel, shape, or smile alignment, dental veneers are an excellent option. Dental veneers have several advantages, including:
Immediately Straighter Teeth
Veneers are sometimes referred to as "instant braces" because they make your teeth look straighter and properly aligned without the need for orthodontic treatment. Some misalignment issues, such as overlapping, minor gaps between teeth, crooked teeth, and uneven tooth enamel, can be concealed by veneers.
Only Two Appointments
Porcelain veneers usually require only two visits after your initial consultation and case planning. During your first visit, your teeth are prepped. Then, we take measurements and impressions. Finally, you'll decide on the shape and color of your new smile. The veneers are bonded to your teeth during the second procedure about two weeks later.
Increased Self-Confidence
If you feel self-conscious about your smile and find it difficult to speak in public or laugh with friends, veneers will change everything. They allow you to smile, laugh, and speak freely. You will no longer have to hide discolored or uneven teeth. Instead, you can smile whenever and wherever you want.
Monday                8AM – 6PM
Tuesday               9AM – 5PM
Wednesday          8AM – 2PM
Thursday              9AM – 5PM
Friday                   Closed
Saturday              Closed
Whatever "it" is, we want to hear it. Whether you need more information on our services, want us to reach out to your community, or just have a killer oral hygiene tip to share, this is the place to let your voice be heard.