Cosmetic dentistry helps to restore the beauty and health of your smile. At Kayscreek Dental, our experienced team of professionals led by Dr. Eric Nelson is committed to providing you with the highest quality of care and the latest advances in cosmetic dentistry in Kaysville, UT. We offer a wide range of cosmetic dentistry services to help you achieve a fantastic smile.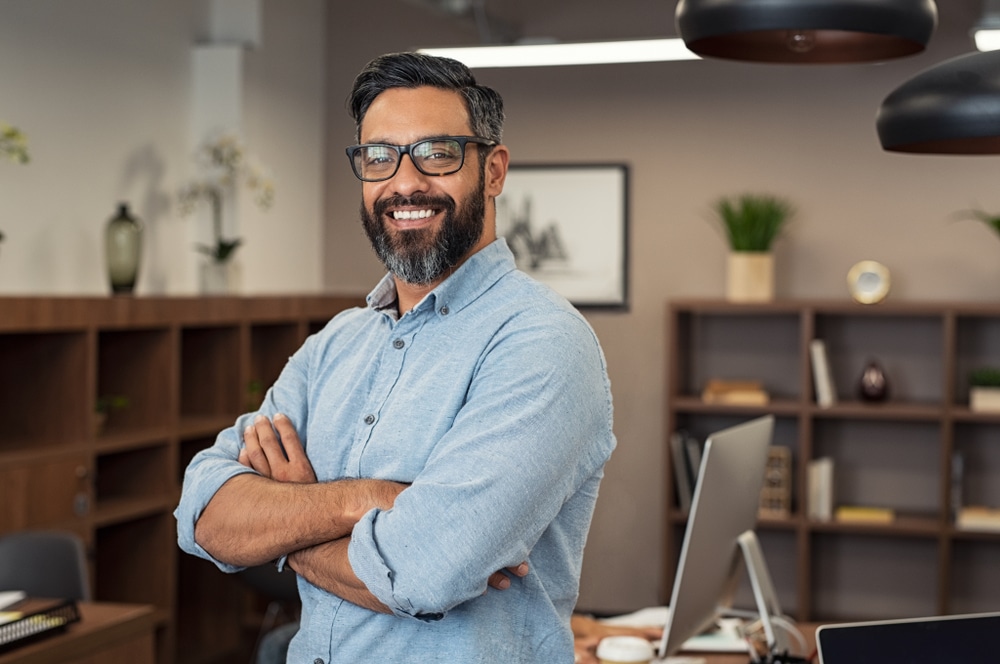 What is Cosmetic Dentistry?
Cosmetic dentistry is a field of dentistry that focuses on improving the appearance and health of your smile. Cosmetic dentistry includes procedures such as veneers, tooth whitening, dental implants, and more. At Kayscreek Dental, we understand that everyone's needs are different and strive to create a customized treatment plan tailored to your specific needs.
What can Cosmetic Dentistry Help Correct?
Cosmetic dentistry can help correct various dental issues, from discoloration and misalignment to chipped or missing teeth. It can also help to improve the overall aesthetics of a patient's teeth, making them look brighter and more uniform. If a patient has chips or cracks in their teeth, these can be filled or capped to prevent further damage. Finally, cosmetic dentistry can be used to replace missing teeth. We can do this with implants, bridges, or dentures. These options can all help to restore the aesthetic of a patient's smile and make it look natural and healthy.
What are the Benefits of Cosmetic Dentistry?
The primary benefit of cosmetic dentistry is an improved smile. An improved smile can boost self-confidence and make an individual feel more attractive. It can also help with social interaction and success in the workplace.
In addition, cosmetic dentistry can provide functional benefits as well. For example, a well-aligned bite can help with chewing and digestion. Replacing missing teeth can also improve the ability to speak and eat.
Finally, cosmetic dentistry can help protect teeth from further damage. For example, teeth whitening can remove stains and make teeth less susceptible to staining. Dental bonding can be used to protect teeth from chips and cracks. This can help reduce the need for more extensive and expensive dental treatments in the future.
Our Cosmetic Services
Some of the cosmetic dentistry services we provide include:
Colgate Teeth Whitening: Colgate teeth whitening is a professional-grade system that can help you achieve a bright, white smile. It is specially formulated with advanced whitening agents and an exclusive Optic White Professional System to gently and effectively remove surface stains and yellowing caused by coffee, tea, red wine, and other foods. The system also helps to reduce the look of deeper set stains, giving you a brighter, more confident smile. Colgate teeth whitening is easy to use and comes with an activation light to help speed up the whitening process, providing results in as little as five days. In addition, it is safe and gentle on teeth and gums, so you can trust that your smile is in good hands.



Dental Veneers: Dental veneers are thin, custom-made shells designed to cover the front surface of teeth. They are made from tooth-colored materials such as porcelain or composite resin and are designed to improve the appearance of discolored, cracked, chipped, misaligned, or unevenly shaped teeth. We can also use veneers to close gaps between teeth and make the teeth appear longer. The process of applying veneers usually involves two visits to the dentist. During the first visit, the dentist will prepare the teeth by removing a small amount of enamel from the surface of the teeth. The small amount of enamel being removed is necessary to make room for the veneers and provide a better fit. After we prepare the teeth, an impression of the teeth is taken and sent to a lab where the veneers are made. During the second visit, the dentist will use a special cement to bond the veneers to the front of the teeth. This procedure is a painless and relatively quick procedure with immediate results. Veneers can last for many years and help improve the teeth's overall appearance.
Clear Aligners: Clear aligners are an orthodontic treatment option that is becoming increasingly popular. Clear aligners are an effective and convenient way to achieve the desired results of orthodontic treatment without the need for metal brackets and wires. Clear aligners are a series of plastic trays worn over the teeth and gradually move your teeth into alignment. They are invisible when worn and can be removed for eating, brushing, and other activities. They are also more comfortable than traditional metal braces and provide more flexibility in terms of lifestyle. Clear aligners require more responsibility from the patient and must be worn for a minimum of twenty-two hours each day to be effective. In addition, you must change them every two weeks to ensure the teeth are progressing in the correct direction.
Cosmetic Dentistry in Kaysville, UT
Whether you are looking for a simple tooth whitening or a more complex cosmetic dentistry procedure, Kayscreek Dental is here to help. Contact our office today to schedule your consultation and learn more about the cosmetic dentistry services we offer.
Monday                8AM – 6PM
Tuesday               9AM – 5PM
Wednesday          8AM – 2PM
Thursday              9AM – 5PM
Friday                   Closed
Saturday              Closed
Whatever "it" is, we want to hear it. Whether you need more information on our services, want us to reach out to your community, or just have a killer oral hygiene tip to share, this is the place to let your voice be heard.