Hey Kaysville!
As we enter our 5th month of working with patient in Davis County, we wanted to give a tour of the office that we love! We pride ourselves in being up to date with technology, treatment, and insurance changes. Our office has a warm and welcoming atmosphere for any who need a cleaning and exam, free consultation, or treatment of any sort.
We hope you enjoy this small virtual tour of our office!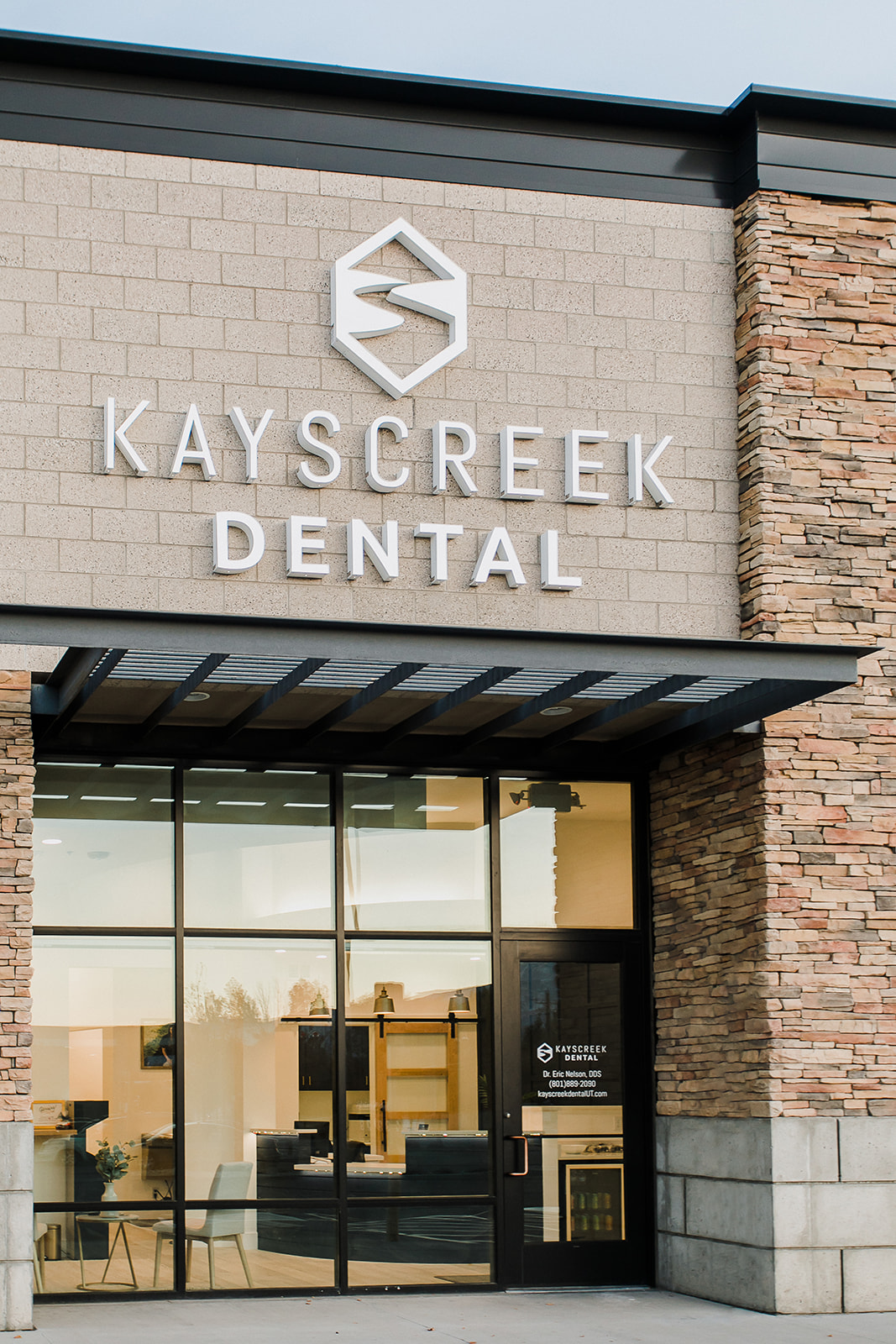 We are located at 349 N Flint Street, Suite 105 in Kaysville, Utah. We feel lucky to be surrounded by so many businesses that have helped Kaysville grow and become the amazing city it is today! You can catch us at Orangetheory Fitness getting a workout in, Berry Station for a yummy frozen yogurt treat, or Costa Vida for a team lunch (which tends to happen quite a bit!)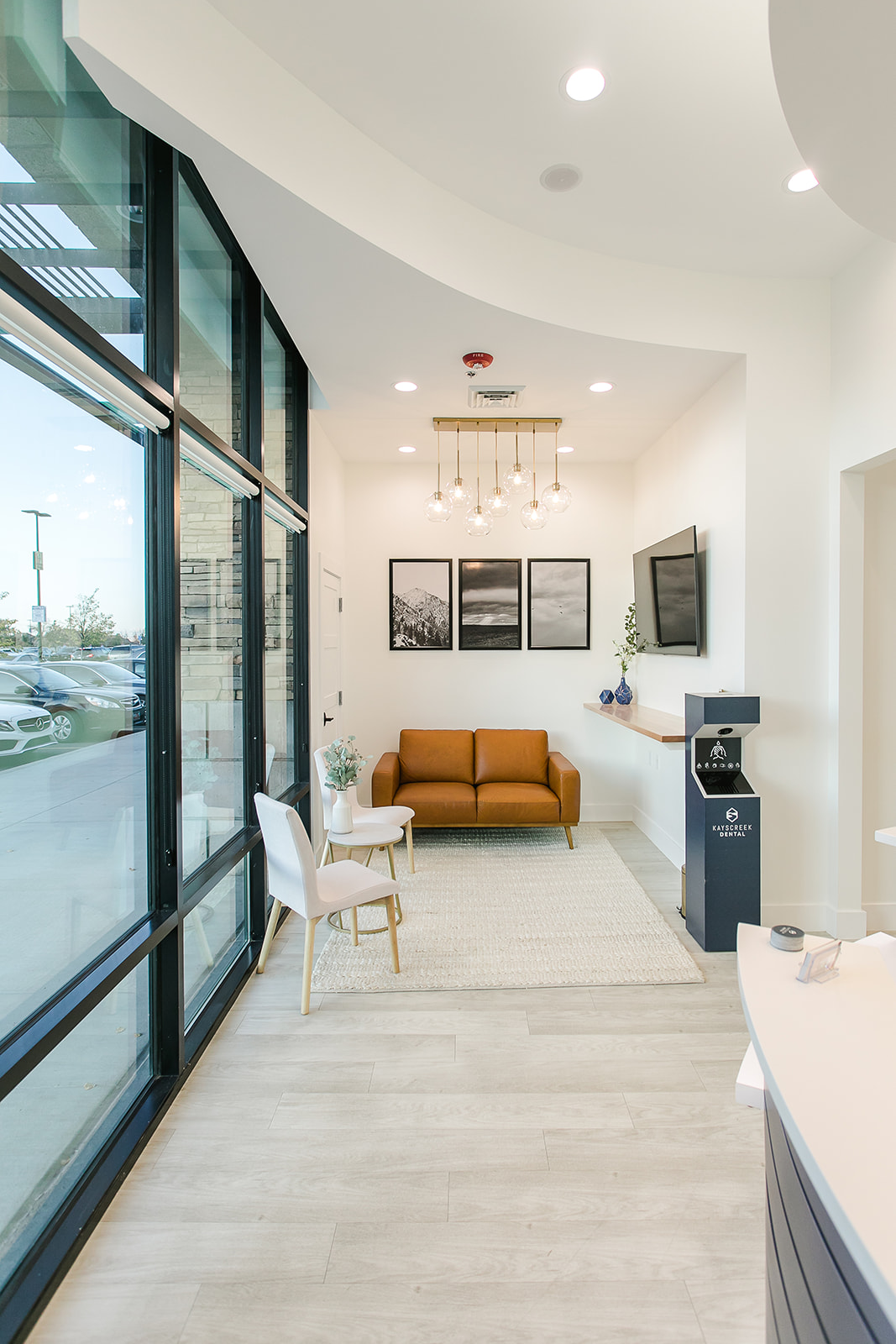 Our waiting room is always sanitized and cleaned to keep our patients safe while they get ready for their appointment. We have a tv that is always playing shows to keep everyone entertained and we have a refreshment counter with drinks while you wait!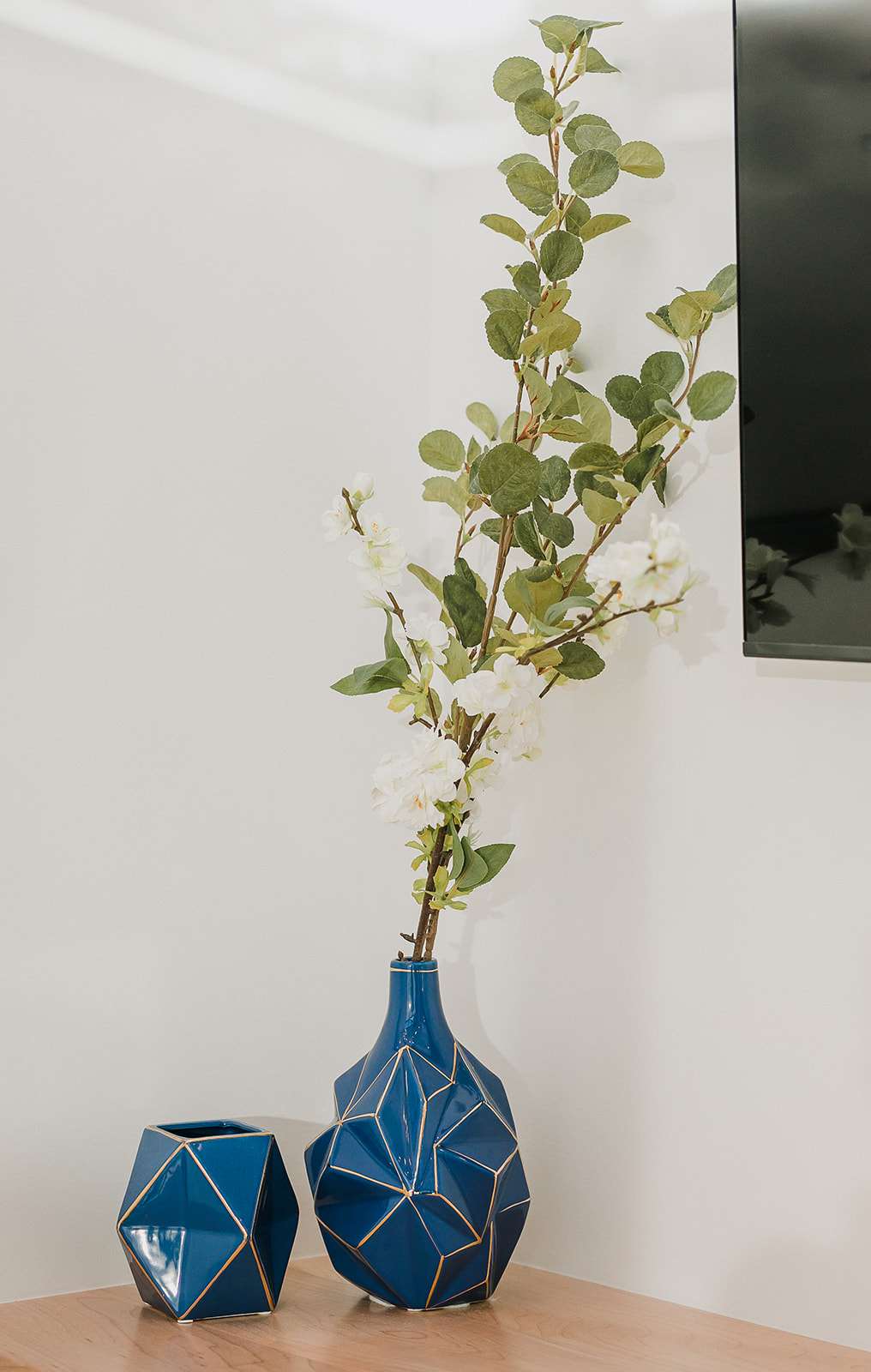 Throughout the whole office, you will notice small details that were put into place when it came to our floor plan, decor, and room set up. Kayscreek Dental had a vision of being a place of comfort for the patients, and we feel we've been able to provide that since our doors opened on August 3rd!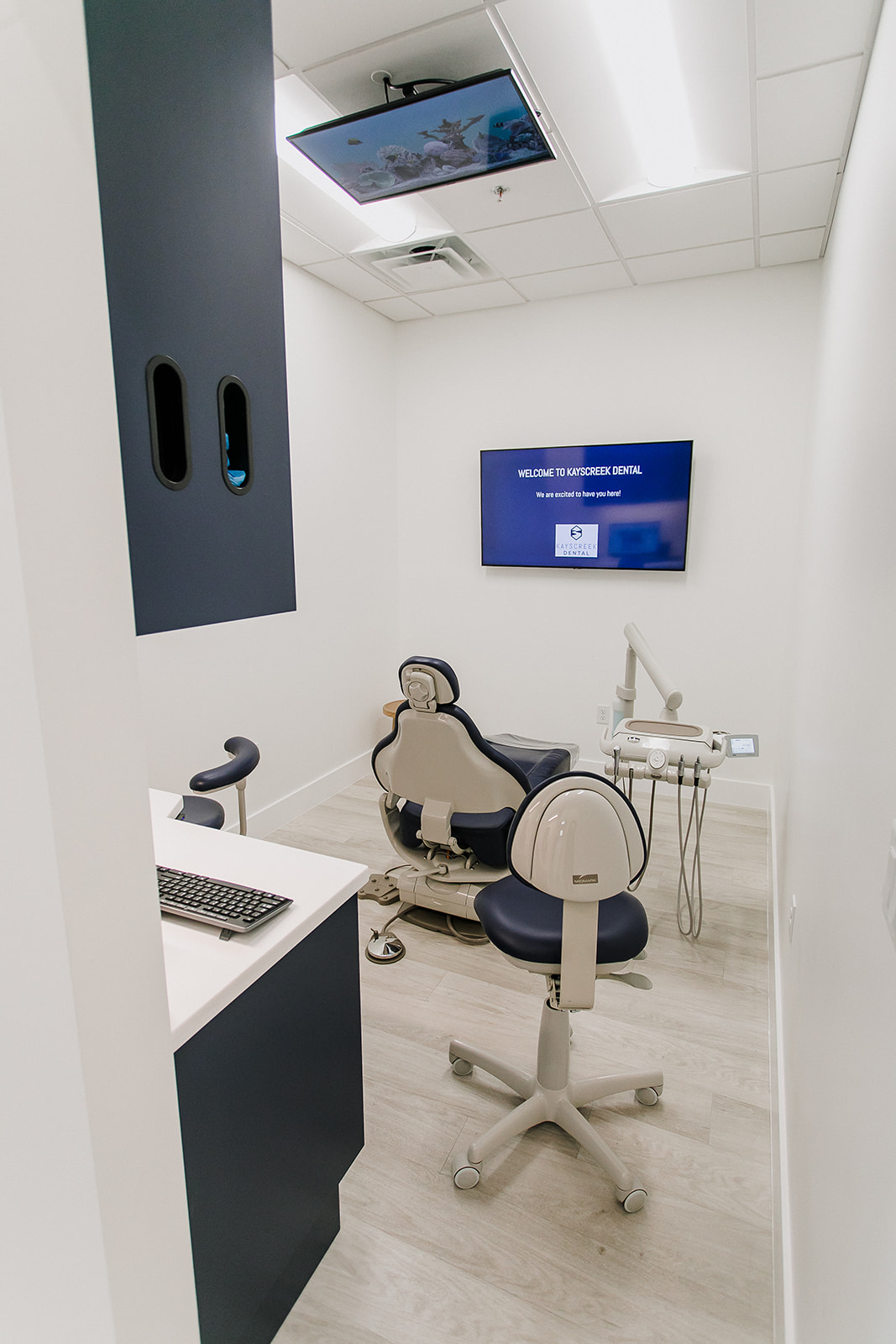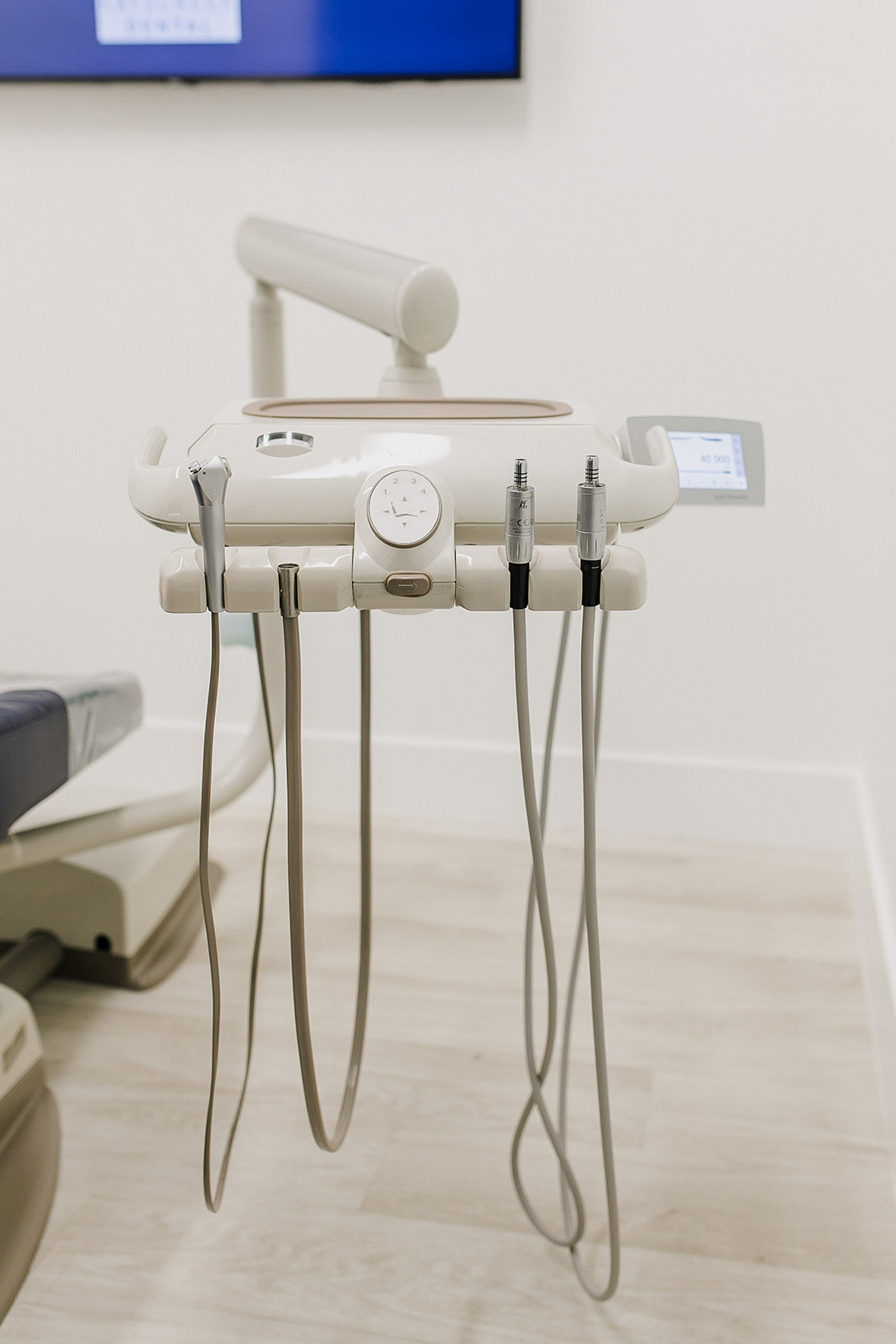 Each operatory is set up for every individual case, treatment, and specific work that we will be doing on a patient. We have some of the newest dental technology that has helped our patients feel more comfortable while getting treatment done.
These are just a few of the pictures that we wanted to share with the patients of Davis County, Utah. We feel so lucky to have found this location in Kaysville and to have met so many amazing individuals that have come to see us.